Vitality & Mindfulness Training a hype?
40 years of steadily-growing evidence from research says 'No'
CEO's, successful professionals and leaders round the globe are embracing vitality and mindfulness practice to inspire the best performance from themselves and from their staff.
Beat Burnout
Reduce Stress & Illness
Enjoy Your Career Again

Optimize Energy
Cooperation
& Productivity
Don't Wait  Test Us Out
Request a complimentary in-company intro session for your team...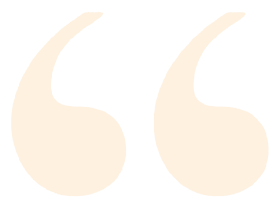 "Mindfulness: how innovative & beautiful would it be – and great to lower costs for treating illness and sick leave. 1 hour of mindfulness per week at school?"
--Wouter Torfs
"Mindfulness helped me in a very difficult period of my life."
-- Ivo Mechels
"Our mind is full–our soul feels empty"
-- Mark Van de Voorde
OR

Attend a free upcoming taster
for individual professionals...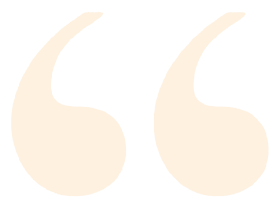 "Discovering mindfulness with Katharina has struck me with amazement as to how my mind is more clear. Negative impulses were causing a lot of pressure on my professional life. Stress is now something I can see coming, understanding my early warning signals – it cannot overwhelm me anymore."
Pieter Tilkens
Business Unit Director
Life Sciences
Biologically, the effect of the vitality and mindfulness training is a growth in relevant brain tissue and a strengthening of the immune system. This enables our body & mind to:

respond more wisely and less impulsively

bear stress in a more composed way

be emotionally more intelligent

stay calm in the midst of confusion & irritation

rely more on our innate healing potential

sustain our holistic vitality.
Evidence for the effectiveness of mindfulness and vitality managment has been delivered through a growing body of scientific research. More about MINDaWARE >>
​​The mission of MINDaWARE is to enhance resilient & joyful co-working and resonant leadership for empathic organizations.
Therefore, MINDaWARE brings evidence-based practices into the professional world which are meant to calm the mind & the body: they have mind-shaping influences and enhance the effectiveness of our immune system.
To support informed choices MINDaWARE also stimulates, initiates and facilitates scientific research on the impact of approaches based on mindfulness and vitality.
MINDaWARE is facilitating the research
study "A Mindfulness Based Intervention for adolescents and young adults during and after cancer treatment" led by the Catholic University at Leuven.
We invite enquiries and requests to participate. Participation is free of charge. The training is conducted in Brussels, Leuven, Antwerp and Ghent.
To participate or learn more, contact:
Psychologist Inge de Leeuw | 0479 61 97 30
Start a dialogue with colleagues
on staying vital and mindful
in the midst of busyness:
The idea of being mindful — being present,
being more conscious of life as it happens
seems a bit impossible to many of the
super busy..
But not only is it possible,
I'd submit that it's desirable,
and that it'll help the busy (and non-busy)
achieve their goals and enjoy life more fully.
Michael Sinclair -
Mindfulness for Busy People (2013)
A monthly habit builder
for a mindful lifestyle.
This is a monthly interactive group session for enhancing vital behavior.
Helping you to maintain vitalizing and mindful habits and learn new ones.
Open to all who have taken mindfulness training, with MINDaWARE or elsewhere.
Sign up for one session at a time, or by annual subscription.
Learn more about the Mindful Vitalizer >> See the schedule >>